"Tiffany has been my friend/psychic for over 5 years I told her I was very nervous about a exam I had to take in order to have a stable job here in the us now that I'm finally starting to pursue my career goals she sent me a download from the creator through her and I passed and got my certification in the mail! Blessings to all"
"Dear Tiffany Thank you so much for amazing Theta healing yesterday. I feel great! Energized, calm,centered and peaceful. I Am full of new ideas and ready to LIVE my life as good as it gets 🙂 i Am so grateful for you are in my life shining so brightly inspiring me. Thank you milion times . God bless You.Namaste:-)"
"I just wanted to reach out and tell you that I go back now and then to our readings and am still flabbergasted by your gift. I completely forgot what our last read was about and I just reread it and literally got goosebumps. You have helped me in so many ways and your words and readings continue to prove to be honest and real. Just crazy!!"
"Another thank you for being such an amazing blessing and activating your gift."
"I have known Tiffany Powers for many years and she has always amazed me with gifts. When I first met her I was in a terrible place with my life, and with her help, friendship and guidance I have turned my life around and am grateful for all she has done for me. Tiffany has a pure gift from God and her spiritual readings are always accurate. Her classes and dedication to helping others find harmony, spirituality and love from every aspect of your life. She truly is amazing."
"I have met lots of physics, spiritual people, therapist within my personal and professional life. But have not met a TRUE HEALER. I have only known Tiffany for about 4+ years and from the day we met, she immediately became a very important part of my life. One of the many traits I love about her and her profession, is that it doesn't matter who you are or what you are going through; good or not so good – she heals it from the inside out in, and it has a life long effect. Tiffany also travels and facilitates workshops all over for other healers wanted the additional knowledge. And.. she is a professional for ALL Generations!! I highly recommend Tiffany Powers Healing, call her today and I guarantee you will be amazed!"
"Since Tiffany has come into my life it had all been an amazing experience. She has helped me with so many aspects of my life. She has helped me to make decisions and see things for what they really are. She is true, real, honest, and caring. Once you talk to her you will always continue to she is truly amazing."
Upcoming Classes & Events
Dec
2
Sat
Dig Deeper Thetahealing Taught By Tiffany Powers
Dig Deeper
2-Day Class  (Prerequisite: Advanced ThetaHealing)
The class teaches a thorough understanding of using the "digging" tool in ThetaHealing for maximum results for you and your clients.  Most people after taking the advanced class don't feel comfortable with digging or have blocks with using it.  It is such an important tool in thetahealing, which is why Vianna has created this 2 day class to teach the importance of using this effectively.
This class will give you practice and release any blocks you have to digging.  We will discuss and practice some of the different ways to incorporate digging in a session; such as with a health issue, manifestation, abundance, fear, and more.  This is a great class to take after the advanced class for confidence and more practice.
Jan
20
Sat
Animal Thetahealing Certification Class Taught by Tiffany Powers
Animal Communication and Healing – Animal ThetaHealing ® Class
Duration: 2 days
This is the definitive seminar on healing animals. The most dominant animal throughout the world is thehuman species, but are we so different from other animals? What is in your DNA that is working for you instinctually?
Go on a journey with Vianna and explore animal instincts that are within the human body. Learn how to heal our brothers and sisters from the animal kingdom and get a deeper understanding of the inner world inside the divine human body.
Prerequisites: Basic DNA, Advanced DNA
http://tiffanypowershealing.com/product-category/thetahealing/thetahealing-classes-and-workshops/thetahealing-animal-communication-and-healing-classes/
Feb
9
Fri
Basic DNA Thetahealing Certification Taught By Tiffany Powers
Basic DNA introduces ThetaHealing® techniques and focuses on activating the 12 strands of DNA within each participant. Students experience an opening to the Unconditional Love of the Creator. The heart of this seminar is the practice of techniques that allow you to change life patterns held in place by core, genetic, historic and soul beliefs, either self inflicted or externally imposed. In ThetaHealing we believe you inherit beliefs and emotions from your ancestors. This level we call the genetic level. The student will learn to identify his/her own beliefs as well as to practice pulling them for others in the seminar. This practice can quickly reveal systems of belief, showing the body how to replace limiting beliefs or feelings with positive ones. Recent articles have proven genetic beliefs can be passed down.
Other topics and exercises include:
Learn why we create things in our life and what we learn from it. Learn discernment when working with guides and guardian angels. Introduction to manifestating in your life. Future readings, balancing your moods soul mates, waywards and implants Seven Planes of Existence The Power of Connecting to the Creator of All the Is. By the end of the seminar, the student is prepared to become a practitioner of ThetaHealing® as a ThetaHealer®.
Seminar Includes: ThetaHealing® Book and ThetaHealing® Manual
Prerequisites: None
Click her to register:
http://tiffanypowershealing.com/product/basic-dna-thetahealing-class/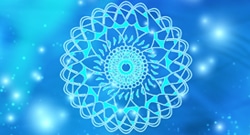 ThetaHealing®
ThetaHealing®
Heal your life by looking into the origin of your ailments and any negative belief systems that you are carrying.
Psychic Readings
Psychic Readings
Gain insight into your past, present, and future. Phone, Skype and Email readings are available.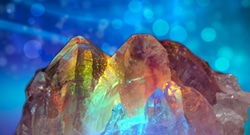 Crystal Bed Healing
Crystal Bed Healing
Bring back DNA memories from your past lives and ancestors. Purchase your very own crystal bed!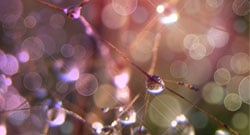 Access Bars®
Access Bars®
Clear the limitations you have about different areas of your life and body. Healing Sessions & Classes available.
Certified and Trained ThetaHealing® Instructor and Practitioner

Usui Reiki Master

Metaphysical Minister

Approved profile on Best Psychics Directory
What my clients are saying
"I have had several readings with Tiffany for quite some time. I find her insight to be uplifting and spot on. I definitely recommend her to those who desire clear and consistent advice from the Angelic Realm. Love & Light"
"Thank you again for this amazing reading, I look forward to a peaceful night sleep and I am thrilled with your service, again!"
"I slept so well, just as you predicted.And yes indeed today I do feel 'differently.'I cannot really explain how I feel, except different.I cannot thank you enough!!!!You are so incredibly gifted!!!"
"I do have a new sense of clarity of steps to take which is nice, ideas coming to me at least. What I do with them is up to me but nice to see it happening."
"It's amazing the change I experienced after our session."
"Everything was great, love her. Thank you very much."
"Met with Tiffany for the first time yesterday. She is not only gifted but truly a gentle soul. Thank you Tiffany for helping me to see how I can accomplish what I want & need to do. Can't wait for lesson number two."
"What tremendous insight and clarity! The healing received by Tiffany went much deeper than I initially was aware… days later and I am still feeling the peace. Tiffany delivers her message with such love… I will definitely be calling her again!"
Voted #15 in the world for psychic/medium category

Voted #8 in the USA for psychic/medium category

Voted #29 in the world for healer category

Published October 27, 2012 Volume 1: Directory & International Rank of the United States & The Worlds Best Psychics, Mediums, Healers, Astrologers…Lightworkers (Best light workers of our time) by Maximillien de Lafayette

Radio Show Host of "Be Healing With the Angels" Contact Talk Radio 2011

Various radio show appearances on Blog Talk Radio for True Psychics Network Radio and Be the Light Now Radio
Radio Podcasts – Listen to Past Shows